Who We Are
Since opening our doors in 1984, we've been committed to providing outstanding commercial concrete services from south Florida, to south Georgia. We truly care about the success of our clients' projects and pride ourselves in forming lasting and meaningful relationships with them. Most of all, we appreciate their cheerful readiness to refer us to other companies and project managers.
Whether we're working on foundations, tilt walls, or sidewalks, we approach your project with the goal to support your success. We reach this goal because we can provide the same expertise and service of our largest competitors while retaining the agility of a smaller company.
We own and maintain almost every piece of equipment necessary to complete any commercial concrete project. In the event a backup is needed, we have it. We own 7 boom pumps and have one of the only remote controlled Dragon Lines (inline concrete pumping system) available on the East Coast. When we commit to doing a job, we'll be there on time and ready to go to work.
Our commitment to excellence includes a continual effort to identify opportunities for improvement. We take this commitment seriously, as it is an integral part of our management team reviews.
Jim's Concrete will deliver your project on time and on budget. From light commercial, to heavy industrial. Whether it be vertical or flat. Jim's Concrete has over 30 years of experience in managing and performing all aspects of concrete services.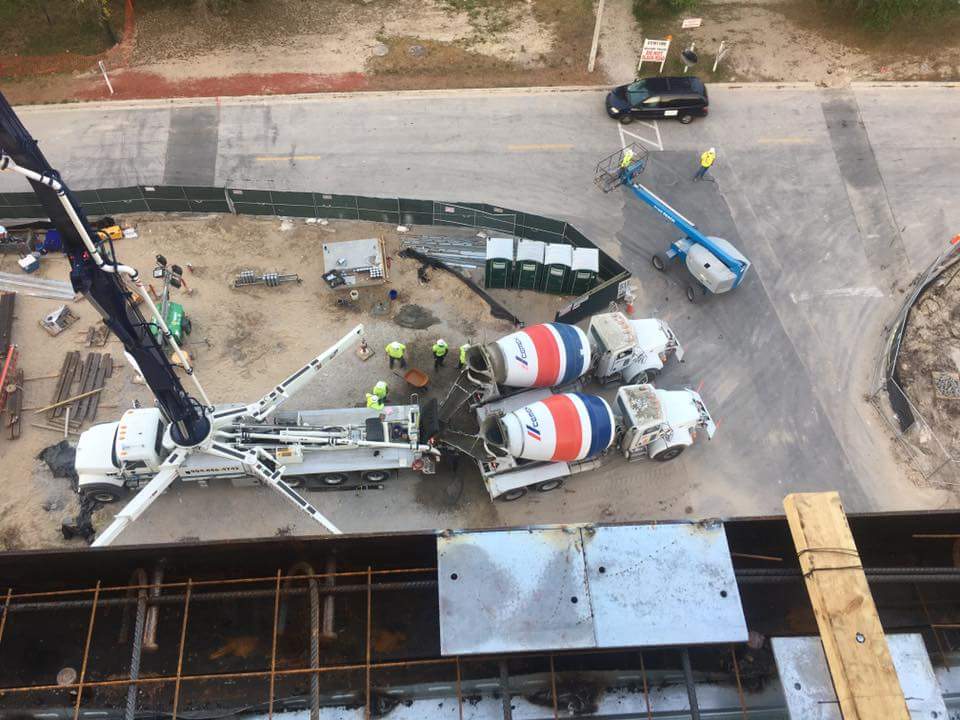 How We Work
Jim's Concrete plans the entire project before we begin. We take the worry out of your having to manage multiple companies to complete your commercial concrete project. It is important that we work towards making sure everything is in its place, when it is supposed to be, so we are ready to complete the job on time, on budget, and to your satisfaction.